please wish my bestest buddy Rob a happy burthday!
exactly a year ago I was stuffing my favoritest bear... Robert Pattinson! AKA Rob bear

so I'll give him a big hug for all you you!

BTW he was made on july 13.
lol this is him at my burthday party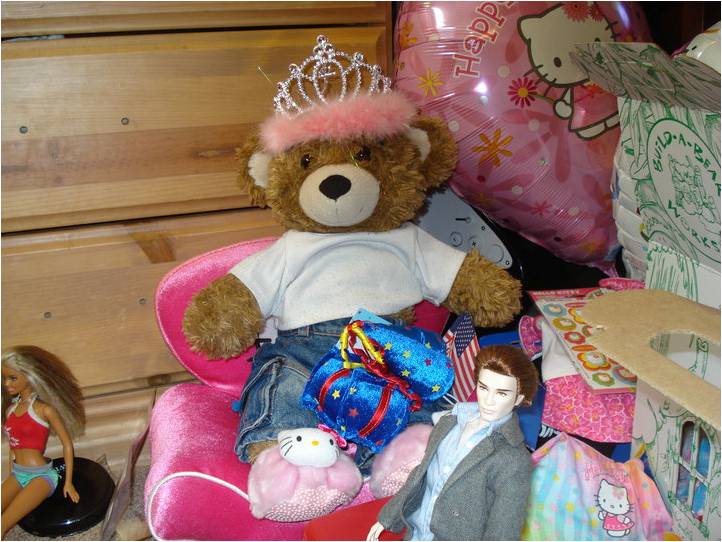 and here is just him with burthday stuff.....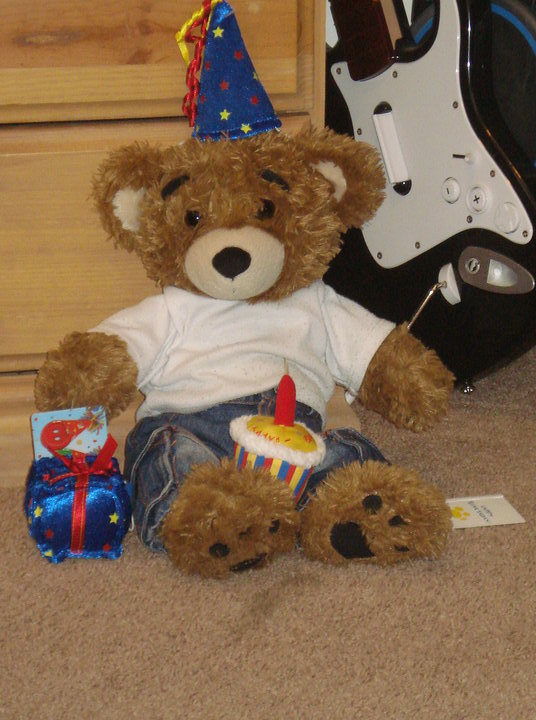 btw, sorry if you've already seen these on facebook.